©CompanyPlan.com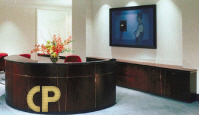 Located in Oakland County, Michigan USA
Work schedule on Eastern Time. .

Latest Specials
SPECIAL!
1 year of virtual assistance or webmaster updates $3,000.00 (up to 5 hours per month)
SPECIAL!
1 year of virtual assistance or webmaster updates $6,500.00 (up to 11 hours per month)
SPECIAL!
1 year of virtual assistance or webmaster updates $12,500.00 (up to 23 hours per month)
Why Hire CP?
1. Works quickly
2. Does quality work
3. Get things done
4. Highly educated
5. US worker
I do not outsource work to out of country workers.
If you are uncertain on your needs talk to us.
*

Your Girl - "Monday thru Friday"
Michigan's offsite office for
Operational, Administrative
& E-Commerce Assistance!
Do you hate research?
I am an avowed research addict.
Research, writing & user support
across the US from my office to yours.
Billions of dollars are lost by US businesses each year due to a lack of customer response! Projects are delayed by people that do not want to start the preliminary research..

Ignoring virtual operations = lost $$
Using template email response or hiring out of country companies will send customers to the competition.
Customer service via email response
is becoming more important
than phone support.
Experienced with many web based software programs and systems:
C-panel, WS _ftp, Email Center Pro,1Shopping Cart, Authorize.net, Get Response, Pay pal, iContact, Software Defender, Peoplesoft, Business Objects and more.
Computer Software:
Microsoft software, Dreamweaver, Webs.com, Adobe, Serif programs, and much more.

Brochure style advertisement sites for:

Small to Medium Business
Hobbyists
E-commerce Maintenance:
I offer web site maintenance on basic static sites, updating your text, images, employees and listings. Order follow up such as running credit cards or refund through your processor may be available.
Offsite Work: (1099 or W-2)
Administrative, Operational, technical support, email response, research, writing and basic website work performed out of my office for people across the US and Canada.

Onsite Work:
No longer offered due to current work schedule.
Customer Quotes...

Sheila is extraordinary in every way. After hiring many other people in the past which did not work out, she has been a God-send. She is very professional and very proactive. She really cares about doing a great job and making your business look good to your customers and vendors. She has also given me excellent feedback on how to improve my business. I'm already in the process of hiring her again. Highly recommended. TopDogTrading.com
"Sheila thank you very much for a job well done. I really hired you when I was in an administrative crunch' and I admit that I was skeptical that anyone was going to be able to handle the challenge of managing over 460 orders within 20 days, but you did it. You stepped right in just like the veteran that you are and quarterbacked my whole business. From the spreadsheets, to the phone calls, the follow-ups, acting as a liaison between my fulfillment company and everything. YOUR work was impeccable.

Thank you"
Rhadi Ferguson
2004 Olympian
4-time National Judo Champion
rhadi.com
------
Absolutely the best work at the most unbelievable prices. Very accurate and always there when we need her.
Dale Gabara from Gabara Auction Service
-----
It has been a blessing working with you.
------
She was prompt and thorough, I recommend her highly.
-----
She was helpful and understanding.
-----
Excellent and practical at a reasonable price.
------
The work was exceptional.