Website design and maintenance
Brochure style advertisement sites for:
Small Business
Mid Size Business
Hobby Websites
Advertisement Sites
Personal Websites
We perform web site maintenance, updating your text, images, employees listing and more. Need text refreshed for the search engines, keywords analyzed, meta tags created or updated.
Services Also Available
Research, Email response services
flyer/advertisement design and copy writing may also be available on a limited basis.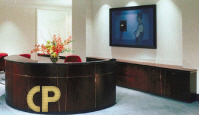 Our atmosphere is casual and comfortable, relieving the discomfort of bringing your dreams and problems to a larger firm.
Distance work is handled via e-mail, upload/download and US mail.
Completed work is returned as soon as the work load allows, with quality being a priority.
All work assignments are given attention by the company owner.
We can help.
©CompanyPlan.com
By appointment on Eastern Time
(NYC time - below)